A Romantic Dinner at Gradara's Castle
The Taste of Charm and Elegance … in magical atmosphere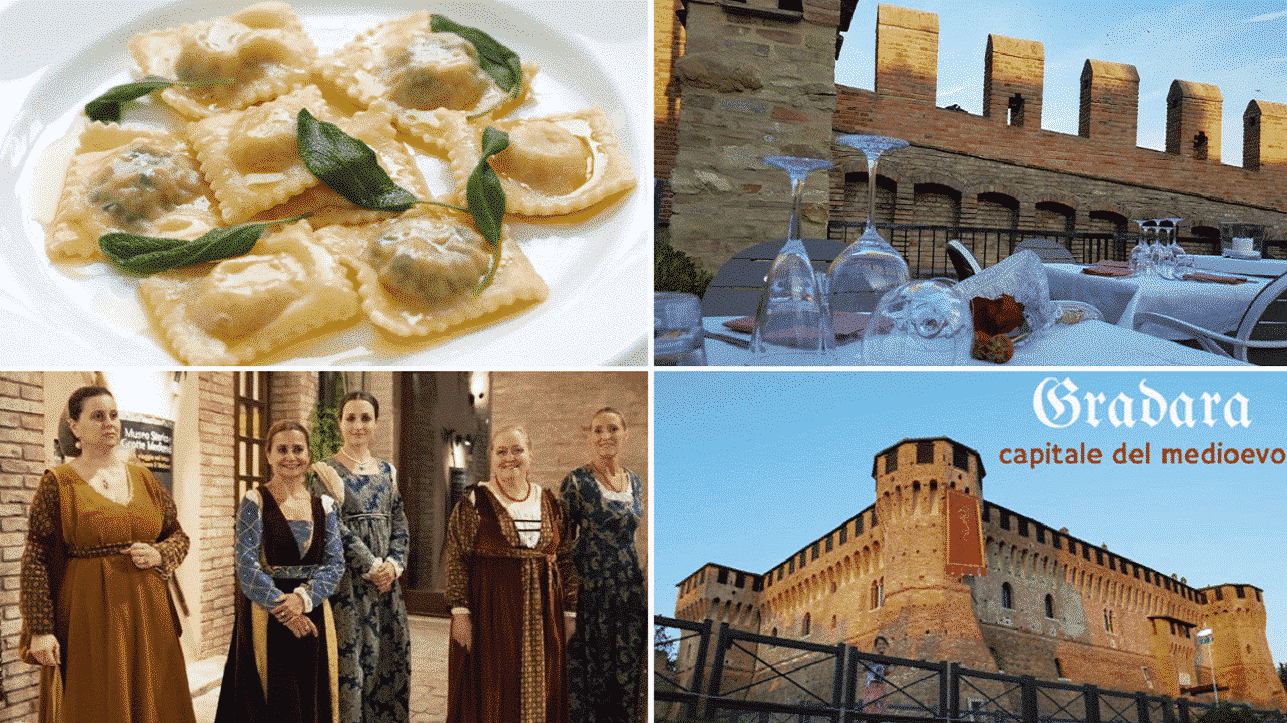 An Unforgettable Experince for Couples and Families
Dining in the best Restaurant of Gradara's Castle
A blast from the past that will transport you to the fifteenth century, when in Gradara the doors of the village were closed and the peasants returned from the fields to find refuge within the surrounding walls.

Every Thursday in summer, medieval evenings in costume will transport you to the 15th century with craft markets and various shows (by Archers, sounds of the medieval and Fire- eaters).
A Refined Dinner in one of the best Reastaurants at Gradara
An unforgetable Experience for all your Senses
The smell of typical local products, the taste of simple flavours and the will to rest this beautyful and one of the most romantic medieval village in the Romagna hinterland.

A tasty Dinner on Thursday Evening (with a High Quality Tasting Menu) in one the best restaurants in Gradara (a few steps from Paolo and Francesca's Castle away). After dinner you can take a relaxed walk in the alleys of this nice little town and enjoy the shows and the feeling of the Medieval.