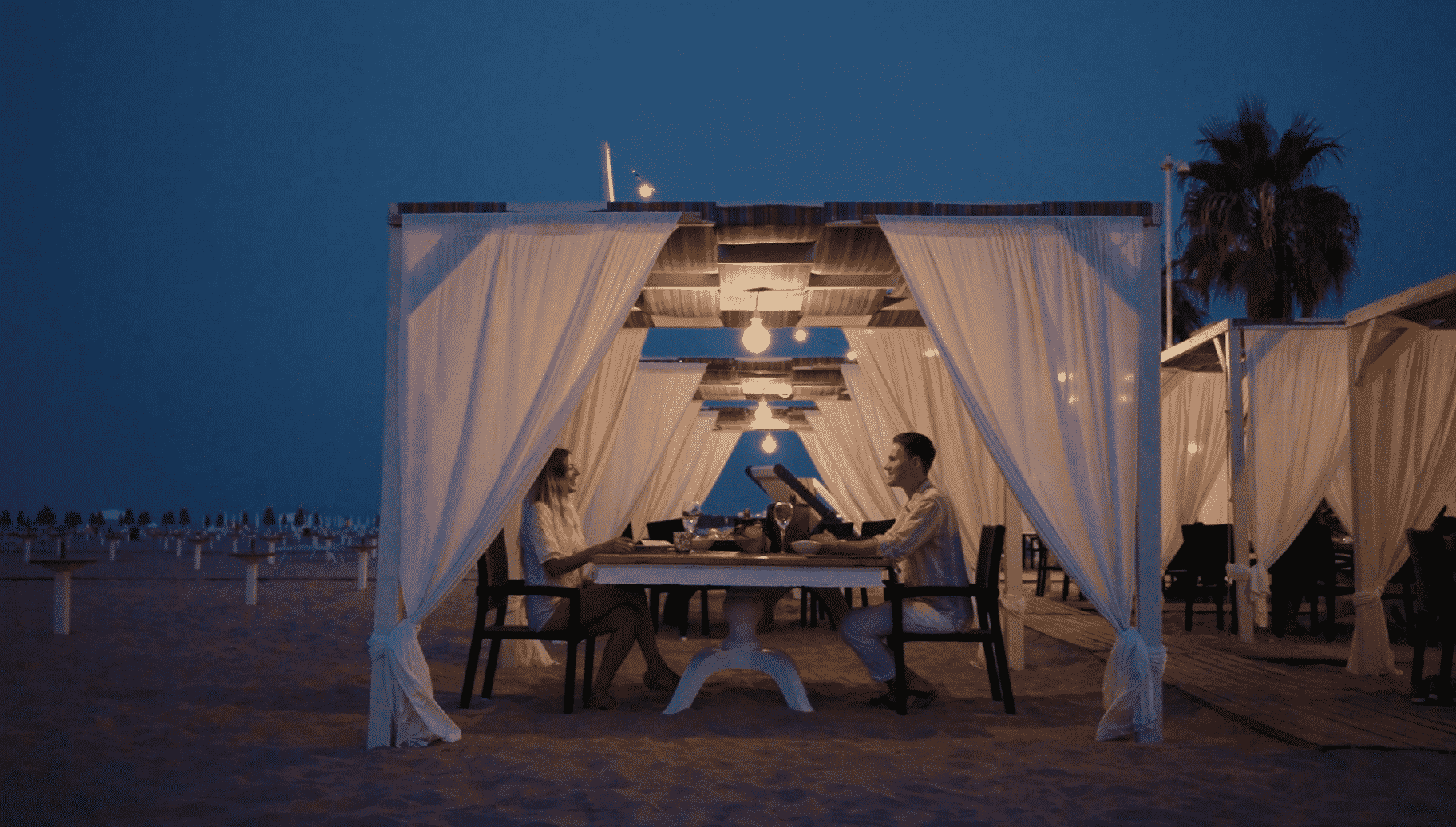 Today we offer you a new and suggestive Experience to share with the person you love.

A real "journey of the senses" in contact with the sea breeze, under a starry sky, tasting the delicious kitchen of the Best Fish Restaurant on the Rimini Beach.

You can enjoy a real Dinner on the Beach with your feet immersed in the fine sand of Rimini and watching the wonderful colors of the sunset.